Profile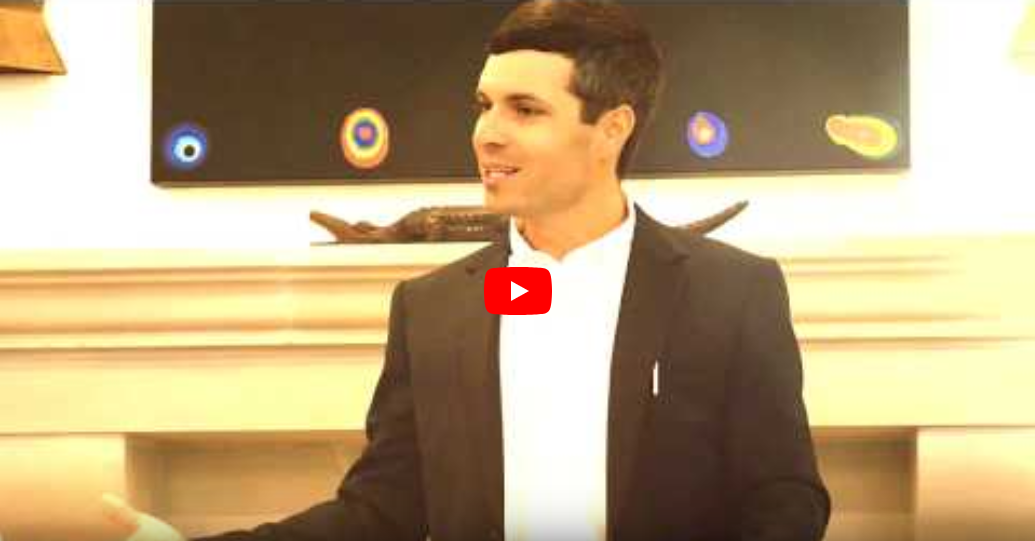 Mark Cleary
Having a long family history in real estate, Mark has been surrounded by the business his entire life. Blessed to have graduated from the University of Mississippi, he obtained a Bachelor's of Business Administration with an emphasis in Management. Between his work schedule and spending time with is wife Lauren and two year old, Topher, Mark likes to hit the slopes, mountain bike, and travel.
He first started selling real estate in 2005 with Meridian Homes in Houston TX, then in Oxford in 2007 while still in college. His strong work ethic and ability to give 110% landed him the recognition by The Oxford Eagle as one of the town's "Top Realtors". Shortly thereafter, Mark started a Real Estate Brokerage Firm where he acted as Principal Broker.
Currently, he and Lauren enjoy working for the most powerful real estate firm in Oxford. In 2010 he received the RE/MAX "Power User" Internet award for the most trafficked site in the state. In 2012 he and Lauren received the award for the #1 RE/MAX Team in the entire state of Mississippi. In 2013 they received the Coveted RE/MAX "Hall of Fame" designation and "Platinum Club" Winner. 2014 marks his largest achievement to date, forming the Cannon Cleary Team of RE/MAX Legacy Realty. Since then, they have been the #1 team in the entire state of Mississippi and closed nearly a half billion dollars worth of real estate deals. In 2018 Mark was the #1 listing agent in the entire city of Oxford.
Blake Cannon
Blake Cannon was raised in small town Shelby, Mississippi. Throughout his childhood, he and his family moved a number of times. Blake and his family moved to Clarksdale, MS when he was 5 for a short year before his fathers job moved him yet again to Leland, MS. As a child, Cannon grew up playing golf and attended school in Greenville, MS. At 12 years of age, his family moved him near to Brandon, MS for one year. If that wasn't enough, when Blake was 13, the Cannon's moved to Olive Branch, MS where Blake played on the Olive Branch golf team in high school and graduated in 2002. With all of the moves, Blake was taught by his parents how important it was to buy with resell in mind.
After high school, Cannon didn't think twice about going to Ole Miss where he graduated with a degree in Marketing in December of 2006.
With a job offer from Wells Fargo in his back pocket, Blake decided to take a risk and jump into the real estate market. This was a way for him to stay in Oxford, and never have to leave! Marketing, research and quality service are Blake's passions, and he continues to practice that each and every day. Give Blake a call if you are looking to sell your place, find your next home or condo, or play a quick round of golf!
Lauren West Cleary
Lauren West Cleary was born and raised in Birmingham, Alabama. Having some pretty strong University of Alabama influences, with both parents attending and graduating there, Lauren chose to be a real rebel and attend Ole Miss! Lauren graduated with a degree in Business Marketing and was very active in her sorority. A very admirable and impressive attribute of Lauren's is how she gives back to Oxford through her volunteer work and involvement in community organizations. Mrs. Cleary helped start the Young Professionals of Oxford which is a thriving group of Oxonians that continues to grow. As a graduate of Leadership Lafayette, Lauren learned many things about Oxford as a whole including: local business, local politics, Oxford's history, and Oxford's growth outlook.
Lauren has many hobby's that include: music and dance, yoga, travel, interior design, art, and social event planning. If you are looking for a realtor who knows the inner workings of Oxford, and knows her market, Lauren Cleary is the one to call!
Alison Alger
Alison is a small town girl who was born and raised in a little town of Hazlehurst, Mississippi. As someone that placed a high value on education, Alison came to Ole Miss as a freshman, and when she made up her mind to obtain a degree in Business/Marketing, she transferred that next semester to Millsaps. While attending Millsaps, she took her credentials to the next level when she earned her MBA. As much as Alger appreciates her education at Millsaps, she was already homesick for Oxford. When Merck Pharmaceutical offered her a job that would land her back in Oxford, she didn't give it another thought!
After years in Oxford as well as the corporate world, she decided to enthusiastically switch careers and dive into real estate. With her husband, Corey Alger, being a well known architect, their two careers certainly compliment one another. Her three children: Anna, Mac, and Graeme are the center of her world and Alison couldn't imagine raising them in a better town. When she isn't working diligently for her clients, Alger enjoys cooking, traveling, and exercising. You may find her at Ice Core Fitness teaching a Barre Amped class! If you are looking for a dedicated, personable, and knowledgeable realtor, you can stop your search at Alison Alger.
Lee Pittman
As an Ole Miss grad and Mississippi native, Lee brings southern hospitality and a unique knowledge of Oxford to the table. Making the stressful home buying process as smooth as
possible is his daily goal. When he isn't showing properties or in the office, you can find him at The Graduate hotel researching the current market and sharpening his skills.
Starting off in construction, he frequently interacted with customers and went the extra mile to ensure the best experience. This background helped when shifting gears to real estate in 2014. He knew it was the right fit for him and hasn't looked back. Since then, he has closed deal after deal and has loved introducing his clients to the Oxford community.
Whether it's hunting, fishing, traveling, selling a property, or pursuing his private pilots license, Lee gives 100%. He looks up to Ryan Serhant's creativity, positive energy, and passion to never lose a deal in real estate. Between working out, traveling, and being a realtor he is always on the go and ready to turn your dreams of living in Oxford into a reality!
Janel Eckler
Janel Eckler has been the perfect fit ever since she became the Cannon Cleary Team of RE/MAX Legacy Realty Team Manager in 2014. She graduated from Mississippi State University with a degree in Business, has a passion for problem solving, and a work ethic that is unparalleled in her field. Although, she is a bulldog alum, she has become a fan of Ole Miss and loves all that Oxford has to offer!
When she is not hustling at the office Janel enjoys spending time with family, including her new nephew! Janel has an ornate ability to multitask, she is exceptionally organized and truly is the glue that holds this growing team together.
Janel is a great team player and always has a positive attitude and smile on her face. When working with the Cannon Cleary team you will be lucky to have her on your side during the home buying and selling process.
Jil McKellar
Jil McKellar is an administrative assistant for the Cannon Cleary Team. Since joining the team in 2018, Jil works behind the scene to ensure that the agents are free to focus on selling, selling, selling! She assists the team with an eye for details. Jil enjoys many aspects of real estate, but particularly enjoys learning about architecture, construction, and design.
Outside of the office, Jil is married to a third generation cattleman, and together they have hosted many production sales, and raised, bought, and sold registered Herefords for over twenty years. She is mom to three young men. Her boys have always been very involved in the family cattle ranch as well as athletics. Jil is a native Mississippian, an Ole Miss graduate, and now an Oxford transplant. Oxford School District being one of the top districts in the state lured her family to our city. Oxford has many endearing qualities as well, but Jil loves that it is an ever-growing city with small town roots.
Anna Haley
Anna is from Macon, Georgia. She and her husband, Josh, both attended Ole Miss. Anna has sold real estate with First Coast Sotheby's on Amelia Island and is honored and excited to be part of the Cannon Cleary team at RE/MAX Legacy Realty.
When Anna and her family moved to Oxford, they knew they would enjoy The Grove and all that the University had to offer. They have been loving experiencing Oxford in their 40's and seeing it from a different perspective. The schools are top rated and their two boys have made a smooth transition. Their favorite thing to do going to dinner at one of the many fabulous restaurants on the Square and taking their French Bulldog, Dudley, for a walk in Lamar Park.
Bailee Waldon
Bailee is a Texan turned Mississippian who came to Oxford for school, fell in love with the town and never left. She brings creativity to the office and is constantly searching for new ways to use her marketing and graphic design skills for our team. With a degree in Integrated Marketing from Ole Miss, she knew she was passionate about connecting sellers to the right buyers and what better market to do that than real estate?
On the weekends she enjoys all things UM sports or being at the lake with friends and family. Her photojournalism background has helped her take real estate photography by storm and enjoys that her work days are always different and exciting. If it's a social media post, a magazine ad, or videos, her energy is invested and ready to tackle any project.